©

CARCHIVE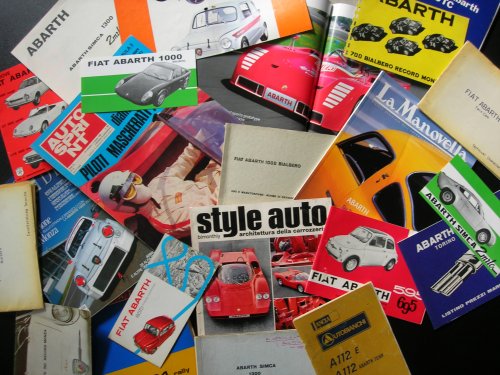 Introducing BERNI MOTORI's exclusive new initiative!
We have created an electronic "CARCHIVE" currently containing 10,000+ pages of original ABARTH brochures, spare parts catalogues, owner handbooks, service info sheets, tech spec sheets, up-date sheets, homologation fiches, price lists, period and current magazine articles, photos and more..!! All aimed at assisting restorers, collectors, model builders, journalists, writers, historians and just simple "affecionados" of the marque.
All the above will be available on CD. To search for the material you are interested in please consult "THE CARS" page on our website. In the "PICTURE & CARCHIVE" column click on the car you are interested in and find out whats available. This feature is also to be found on the "BOOKSHOP" page where more "non-strictly-ABARTH" items are to be found. Again, click on to "CARCHIVE" in the central column.
"CARCHIVE" is by no means complete! We are constantly on the lookout for new material to copy so if you don't immediately find what you are looking for, keep visiting the website for the on-going up-dates.
Once you have chosen the items you are interested in please contact us at info@bernimotori.com and we shall be happy to quote you prices